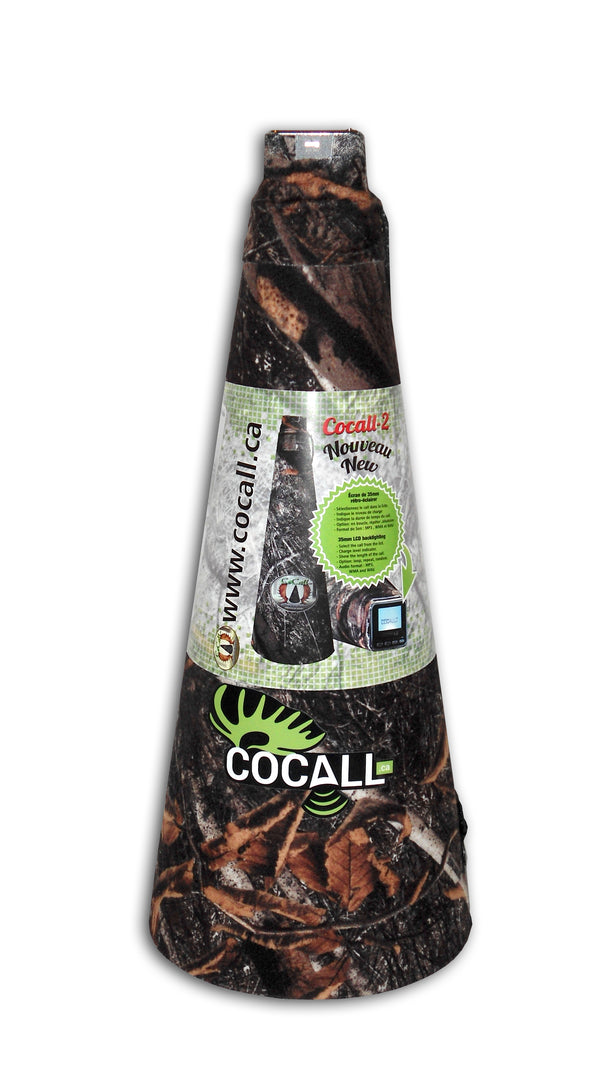 Cocall is a new generation of electronic game calls with a very high-quality sound to successfully call and track the animal of your choice: moose, white-tailed deer, Canada geese, wild turkeys, coyotes, foxes, crows, black bears, etc.
Cocall offers Micro SD memory cards with very high quality MP3 sound output; electronic calls equipped with a reputable amplifier that efficiently transmits the call; charge kits; and even communication modules with remote control (sound and volume). This means that you can play sounds from your cellphone with your Cocall while you sit comfortably in your hunting stand!
Used by many hunters, from the most experienced to beginners, the proven Cocall systems were designed in 2010 by two enthusiastic hunters from the Gaspé Peninsula, Michel Langlois and Patrice Méthot. With Cocall, you'll get results!
Included
MicroSD card with 6 moose sounds.
12 volts and 120 volts charger sets.
Rechargeable lithium-ion internal battery.
1 year limited warranty on electronics.