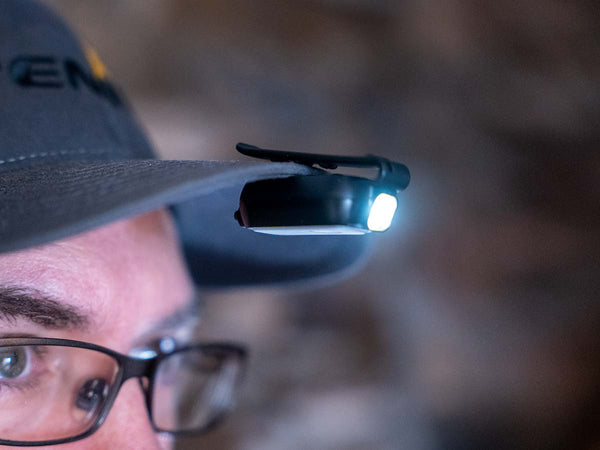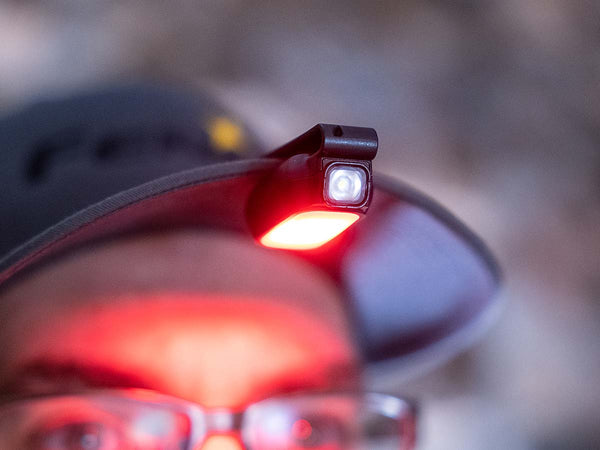 The Fenix HM65R headlamp features both an independently controlled spotlight and a floodlight for a combined maximum 1400 lumens of neutral and white light.  The HM65R can spotlight and floodlight independently, or combined.  Powered by the included 18650 battery, this headlamp is USB-C rechargeable and includes a battery level indicator. It is made of a magnesium alloy for better strength, impact resistant to 2 meters (6.6ft), with less weight. Plus it is completely dustproof and waterproof to 2m. The perforated reflective headband reduces weight and creates a more comfortable feel. Use the optional top headband for a more secure fit. Perfect for work or outdoor adventures, and those needing extremely bright hands-free lighting and long runtimes in a small, light-weight package.

Also includes an E-LITE Mini Flashlight. 

The Fenix E-LITE Flashlight is a mini flashlight packed full of features. Only 2" long and weighing less than an ounce, it is the ultimate compact size, and with the integrated clip, you can easily affix this flashlight to a pocket or ball cap. The built in li-polmer battery is USB type-C rechargeable and powers a maximum 150 lumens of light. The down-facing light has a red or blue reading light or a red or blue flashing light for signaling. Built tough, the E-LITE is IP66 rain resistant and can withstand a drop from 1 meter. Looking for the smallest flashlight packed full of functionality? Get the E-LITE from Fenix.